#ANSFC0001-R - ANSWER-RC FUEL FILTER COOLER PRESSURE REGULATOR WITH MOUNT (RED)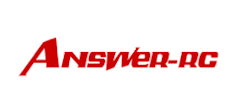 Description
Fuel Filter suitable for all nitro cars. CNC machined from 6061 aluminium and featuring a mesh gauze filter.
This specially designed fuel filter can be used in two ways.
1. As a conventional fuel filter on the engine supply line to ensure that no debris reaches your motor.
2. As a pressure stabilizer on the exhaust return line, this reduces pressure spike in the tank making for a more reliable run. N.B You will need to adjust needle settings.
Includes mounting bracket.
Specification
Brand > Models

Is Nitro

Nitro Type

NITRO ACCESSORIES

,

FUEL TUBING

,