#ANSCBV015 - ANSWER-RC 15T 1/8TH VENTED CLUTCH BELL W. 2 X 5*12 BEARINGS (DISPLAY BOX PKG)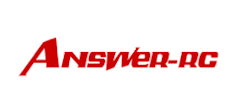 Description
These specially developed clutch bells have been engineered to give the offer strength, lightweight and high quality. 

The vents on the bell have been designed to offer maximum cooling effect on the clutch whilst preventing dirt ingress. 

15T, 16T and 17T Bells use 5*12mm Clutch Bearings. 

Suitable for virtually all 1/8th clutch systems. 
Specification
Brand > Models

Is Nitro

Nitro Type

NITRO ACCESSORIES

,

CLUTCHES - FLYWHEELS

,

CLUTCH BELLS

,