#AKA14001XRW - AKA 1:8 BUGGY I-BEAM (SOFT - LONG WEAR) EVO WHEEL PRE-MOUNTED WHITE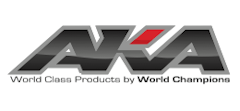 Description
The I-BEAM is designed for traditional tracks with a little bit of loose dirt. The larger lugs allow the tyre to dig deep for maximum traction when it is needed the most. The center cross split bars give good forward bite and when used on the rear allow the car to rotate better in the turns when this is desired.
EVO Wheel: R-Line pre-mounts feature our EVO wheel which is designed to withstand the higher G-loads of modern 1:8 buggies with less deflection without giving up durability. You can also use the optional wheels stiffeners (34003Y or W) to further stiffen the wheel but still have a wheel that is the same weight as a standard wheel.
Red Insert (Soft): R-Line pre-mounts also feature our new soft red insert. The red insert is designed to soak up the big bumps with its fluted I.D. while still holding its shape in the turns to increase corner speed and consistency.
Specification
Brand > Models

Is Wheels & Tyres

Wheels/Tyres Type

1:8 BUGGY WHEELS/TYRES/INSERTS

,

AKA 1:8 BUGGY WHEELS/TYRES

,

Scale